Bitcoin $3,861  ▲                 Ethereum $137.26 ▲
Crypto Mkt Cap $130B ▲            BTC Dominance 52.00%  
The Block is transitioning to a new email platform. Be sure to add us to your contacts to prevent our newsletters from being sent to your spam folder!
"Bitcoin for us is not stopping at buying and selling, we do believe this is a transformation technology for our industry and gives people more access to the financial system, so we are going to have a learning mindset and ensure we are learning and leading the industry from here." — Jack Dorsey, CEO Twitter and Square
The Big Block
Casa, the cryptocurrency custody startup that aims to maximize safety and security for its crypto users, announced a "core shift" to its business. 
And it is kicking things off with the release of two new products, CEO Jeremy Welch, told The Block in an exclusive interview.
"We are ready to bring multi-sig security to everyone at every price point," Welch said, emphasizing the heart of the new mission.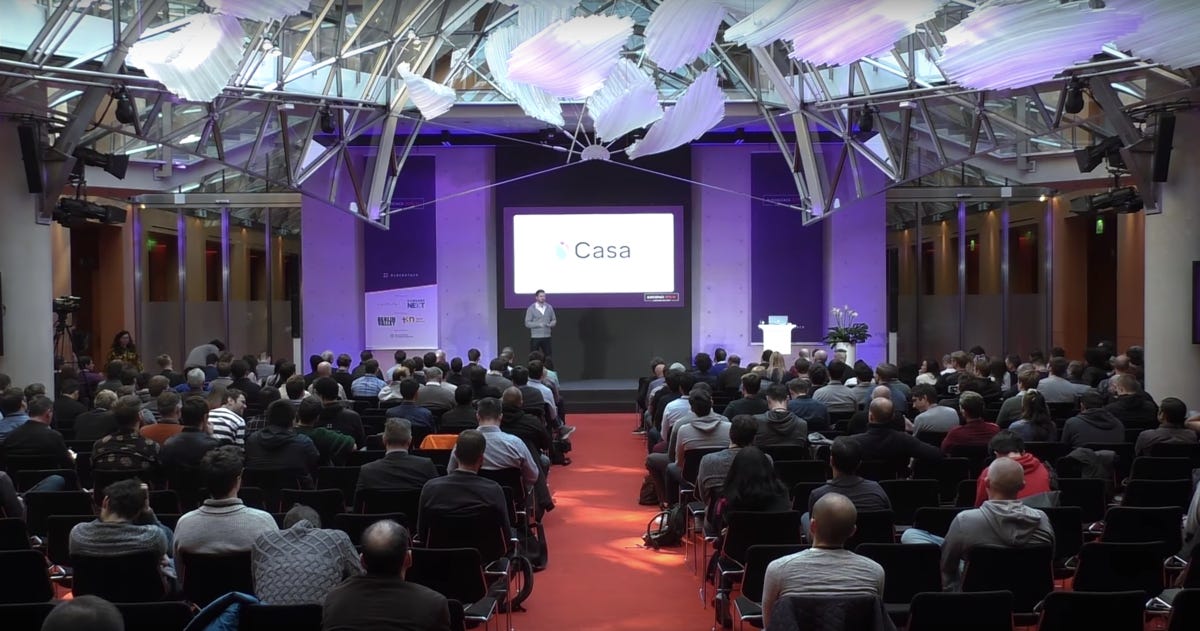 Casa wants a "key manager app in every pocket and a node in every home." The two new offerings are as follows: a Keymaster mobile app available for iOS and Android and a four-tiered Keymaster package at different price points and security-levels.
Last year the company released its first premium product dubbed "Keymaster," a multi-signature service for bitcoin investors. Soon after, Casa announced its plug-and-play Bitcoin Lightning node, the "Casa Node," to much fanfare, selling out its initial batch in two hours. Casa tells The Block that it has shipped over a thousand Casa Nodes since it was released.
Read More on The Block (3 Minutes)
---
Around The Block
itBit is trying to lure traders with rebates, and it's already helping pump up its ether volumes
Paxos' itBit, the tiny New York-based crypto exchange, is hoping incentives for traders will continue to drum up new business on its market, the company revealed to The Block in an exclusive interview.
Earlier this year the firm began supporting trading for Ethereum, the second largest cryptocurrency, along with bitcoin cash. In order to attract new business, the firm has started to offer so-called rebates to folks adding liquidity to the platform. "We were low single-digit market share and the customer feedback we were getting had to do with pricing," David Wells, general manager of the exchange, told The Block. — More
---
Facebook is reportedly talking to crypto exchanges about listing its coin
Facebook has held talks with exchanges about listing its cryptocurrency, The New York Times reports. According to the Times' sources, the Facebook crypto project is "far enough along that the social networking giant has held conversations with cryptocurrency exchanges about selling the Facebook coin to consumers." Facebook employees are telling these exchanges that they plan to get a working product out in the first half of 2019. — More
---
Ethereum's Constantinople and St. Petersburg upgrade is live — More
Japan: 2018 saw 10 times more suspected crypto laundering reports than the year before — More
Polymath trials peer-to-peer security token trades on DEX protocol, proves compliance — More
HPE, Continental launch blockchain-based platform to monetize vehicle data — More
Ex-SoFi CEO Mike Cagney's new startup Figure gets $65 million in funding — More
Square sold more than $166M worth of bitcoin in 2018 — More